"On 13 February 1945, the attack on the city of Dresden by the British-American firebombing raids, which was overcrowded with refugees, claimed 250.000 lives, mostly women and children."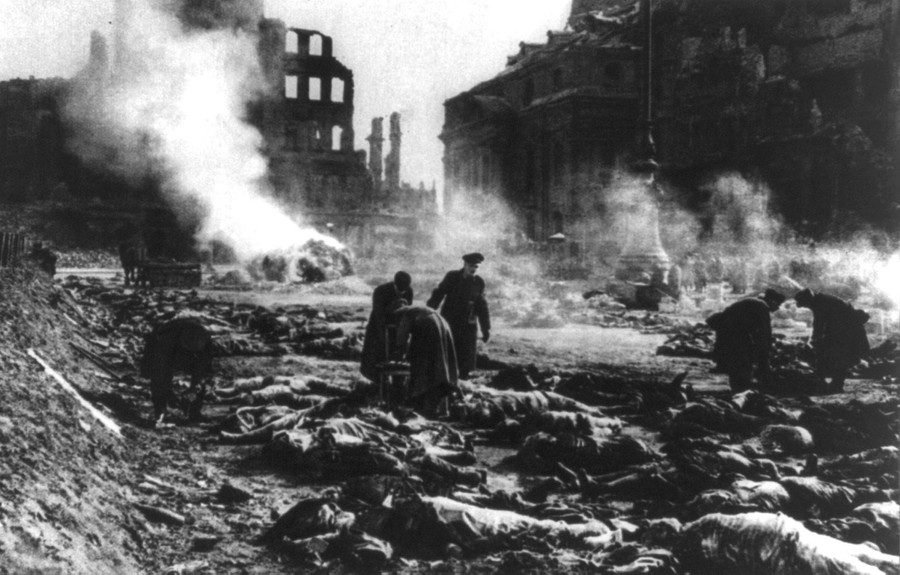 Visitors stand on the viewing platform of the new 360-degree panorama 'Dresden 1945—Tragedy and Hope of a European City' by Berlin-based artist Yadegar Asisi .
For more articles on the fire bombing of Dresden use the search bar on the right. Never forget this war crime by making Dresden your valentine.